The Garden
An Investigation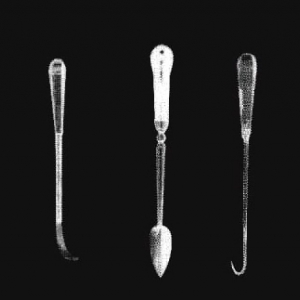 The boundary between truth and fiction can be blurry. Imagination, philosophy and science can help to fill in the blanks, fusing subjectivity and objectivity into a kind of contemporary mythology. Producer Tim Hinman searches for a 'true' story in the absence of fact with The Garden, combining history and memory with a healthy dose of aestheticism.

This dynamic feature transports us to the violent chaos of 17th century Copenhagen, a time of ritual, social iniquity, and underhand surgical proceedings. With a handful of anatomical diagrams, evidence of a gruesome double-homicide, and a cast including a historian, filmmaker, author and dramatist, a narrative is plotted, driven by the seemingly endless dramatic possibilities of this other time, otherworld.

How deeply will we investigate fact for the sake of art, and how far from the trail can we stray, whilst still honoring the history of experience? Despite our best efforts, is fiction more satisfying than truth?