Where Are You Really From
It's My Story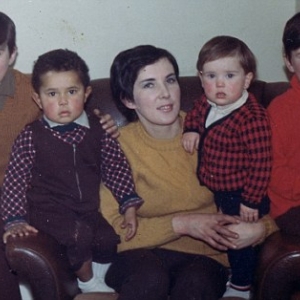 In Where Are You Really From?, Tony Phillips follows the story of Tim Brannigan, a black man born in 1960s Northern Ireland as the product of an affair between a white woman and a Ghanaian doctor. Fearing scandal, Brannigan's mother had him smuggled out of the hospital to an adoption agency while she publically proclaimed the baby dead from delivery complications. She adopted him one year later, hiding the truth of his proximate origin from all. Brannigan's fascinating story, told here through interviews and his audio diary, narrates his discovery of his origins, his involvement with the IRA, and ultimately, his journey to Akra to find his birth father.
Brannigan's story is a portrait of remarkable circumstance intertwined with the atmosphere of tension-laced, Troubles-era Northern Ireland.