Medicine For Melancholy
Young Romance In Bohemia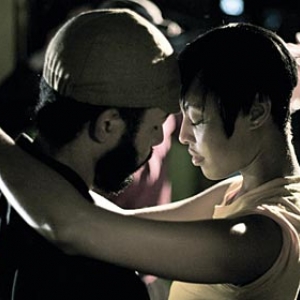 A young African American couple played by Wyatt Cenac and Tracey Heggins spend a day together following what both predicted to be a pleasant, but forgettable, one-night stand. As the twenty-somethings bike around San Francisco's rolling hills and explore its bohemian heart, they unexpectedly start to develop a tender affection for one another. These sequences comprise Barry Jenkins's powerful first feature Medicine For Melancholy, a picture fascinated with the visual beauty of life and the ways of the heart. Known, perhaps fallaciously, for its openness and liberalism, San Francisco provides the perfect setting for Jenkins – serving as both screenwriter and director – to question society through the onscreen couple. A Bay Area resident himself, Jenkins uses the city like a character to invite eloquent reflection on difficult issues of race, class, romance, and gender. Listen as Jenkins explains how his sense of personal identity went into creating this engrossing and profound film.