Viva Riva!
A Fervid Saturation of Color and Sound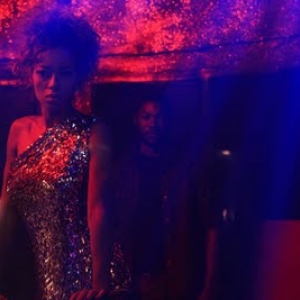 Kinshasa is the largest city in Democratic Republic of Congo, a heaving metropolis with a population of eight million, and the setting for Djo Tunda Wa Munga's debut film Viva Riva!. Viva Riva! paints the waterfront capital as a fervid saturation of color and sound, teeming with nightclubs, music and corruption.

Kinshasa has run out of fuel, and the film's opportunistic protagonist, Riva, takes advantage of the desperate situation to make a quick profit on several hijacked barrels of gas. He returns to Kinshasa after ten years from Angola, riding the treacherous wave of his new-found wealth, to find that financial gain in a world of gangsters and corrupt government promises a bittersweet flavor of success.

While Viva Riva! offers a candid, sexed-up lesson on the dangers of wealth and the purchase of power in post-war Congo, Wa Munga also reflects on some of the more subtle dilemmas presented in returning to a familiar place, with the new perspectives of a travelled mind.