Wavy Gravy
Not Just an Ice Cream Flavor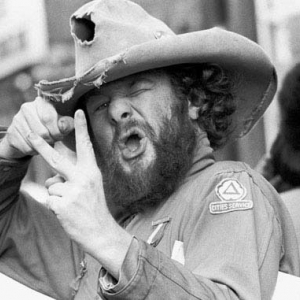 Much more than a Ben and Jerry's Ice cream flavor, famed mischief-maker Wavy Gravy is perhaps the truest kind of Renaissance man. Though noted for his poetry, clownery, social activism, and philanthropy, Wavy defies classification in each of these fields. Instead, he embodies his own distinct brand of benevolent life force, making him a true caretaker of the eclectic spirit of the Sixties in the modern world.

Born Hugh Romney in 1936, Gravy brought Beat poetry to the Gaslight in the early 1960s, MCed Woodstock, and was part of the Hog Farm Collective and the Merry Pranksters. In the decades since the Sixties, Wavy's playful anti-authoritarianism has led him to tackle an impressive variety of philanthropic involvements. Here, Wavy speaks about these involvements and life since the Sixties alongside Michelle Esrick, director of Saint Misbehavin', the 2010 documentary that takes Wavy's life and work as its focus.