Meat Factory Ear Worms
Ronan Kelly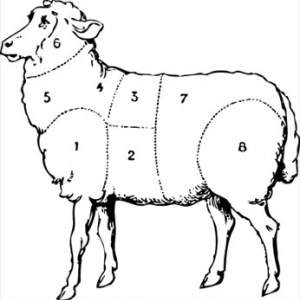 From Fast Food Nation to The Omnivore's Dilemma, our collective cultural vault includes several gut-wrenching slaughterhouse exposés. Too few of these, however, are ever told from the perspective of an actual worker in a slaughterhouse; so often these pieces project a detached horror at the bloody process onto those who live it everyday, without actually talking to them.

In this piece by RTE producer Ronan Kelly, Irish slaughterhouse-worker-turned-radio-journalist Richie Beirne relives his days on the butchering floor. Layered with the skin-tingling sound of knives being sharpened, Beirne's memories are presented to us juxtaposed with the placid harmonies of popular songs from his youth. Clips of these "earworms," or songs that Beirne remembers incessantly humming to himself on the slaughterhouse floor, blend with the grizzly subject matter to produce a riveting, almost uncomfortable, listening experience.