Readings from the Index
The Definitive "I" in Jazz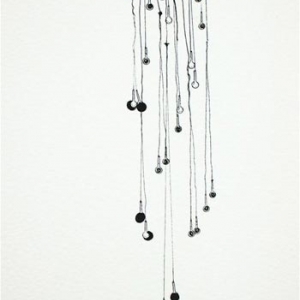 Through ambitious installations that merge performance, sculpture and sound art, Jennie C. Jones challenges her audience to consider the act of listening as something other than a passive pursuit. On her blog, Jones guides us into her multi-faceted method with the banner phrase "listening as a conceptual practice"—a statement that reminds any listener to treat her sound work as a critical and aesthetic listening exercise.

Much like Jones' piece that first premiered at Mostra d' arte Contemporanea Fabbrica del Vapore in 2003, Readings from the Index-Ego is narrated by the computer voice "Bruce," containing song names indexed in the back of Gary Gibben's tome Visions of Jazz. Instead of song names containing the world "blues," Readings is a run-through of jazz songs that begin with the "definitive I." Modern Jazz Quartet provides the music--and Jones, of course, the mysterious affect.