David Maisel
Photographing the Unseen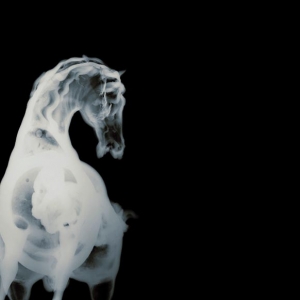 When photographer David Maisel was invited to the Getty Research institute for a residency, his fascination for forgotten objects drew him to the museum's x-ray archive. Every object in the collection is x-rayed upon acquisition: the images serve to record and observe the 'lifetime' of a work, to map their history, the scars and trauma of a potentially mysterious past, and their future transformation and decay.

Entranced by the images' ethereal beauty, Maisel photographed photographs, creating a new archive of a system of record normally hidden from public view. The resulting series, History's Shadow, is at once sterile and otherworldly, each object frozen in inanimate time, ancient and historic, while at the same time new.

With tangible captivation, Maisel forefronts purely administrative aspects of the world of objects and artworks, his focus creating transparency and an almost human sense of vulnerability. Through this, he breathes life into their existence in a way the gallery or cabinet case cannot.