London Walks Podcast
Ghostly Bermondsey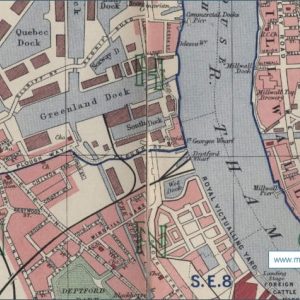 There's something about cities that holds things in. We feel it as we walk through them, even as visitors: a sense of nostalgia palpating from walls we've never seen before. The close configuration of streets formed and marked by the past, shape those that, however transiently, populate the present.
The Guardian's podwalk of Bermondsey leads the listener on a sensory trail of the South London borough. A place of shifts and regeneration, Bermondsey was once a pleasure garden then a notorious slum (described as "The Venice of Drains" by The Morning Chronicle c.1849), it remains today an historical hotbed of industry, immigration and trade.
The piece's multiple tour guides - layman, professional and fictional - span centuries and streets, but the enduring stem of the Thames, an underbelly greasily rich with years of witness, acts as a root to the lives of those that have and still remain there. The only thing changing more constantly than the city is at the same time its most consistent resident.