Golden Thread Productions
Understanding the Middle East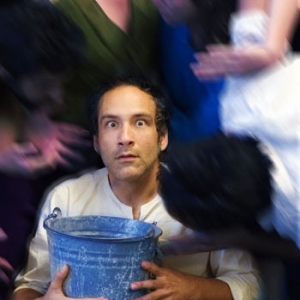 The Middle East has been ostracized, glorified, misrepresented, abused, revered, unknown, mysterious, ancient and evolving. In other words, what it is, where it is, and what it represents is a somewhat fluid thing. It is everything and nothing, it is all loving and hateful, it is the foundation of humanity and the destruction of it, it may be none of these or it may be all of them and it deserves exploration. In the late 1990's, an Iranian Armenian playwright decided to open a theatre company in San Francisco that would create work that focused on the Middle East, "placing the Middle East center stage". Nine years later, Golden Thread Productions is thriving and growing. Golden Thread director Torange Yeghiazarian, playwrights Enrique Urueta and George Crow and directors Mary Guzman and Isis Saratial Misdary all come from different backgrounds, be it New Zealand, Egypt, or Latin America, and yet they are all involved in an exploration of the Middle East through theatre.